Charles C. Foti, Jr.
Former Attorney General, State of Louisiana
Partner
New Orleans Office
(504) 648-1840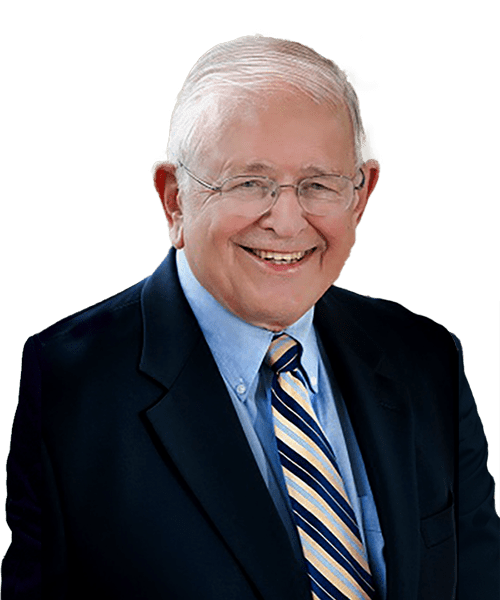 Charles C. Foti, Jr. served as the Attorney General for the state of Louisiana from 2004-2008, after serving for 30 years as one of the most innovative law enforcement officials in the United States as Orleans Parish Criminal Sheriff. Throughout his career, General Foti has remained committed to public service.
As Attorney General for the state of Louisiana, General Foti's achievements include:
Recovering over $24 million for Louisiana consumers in consumer fraud matters, $8 million in anti-trust litigation, $9.1 million for state employees through Office of Group Benefits, over $2 million for auto complaints, over $33 million in Medicaid Fraud.
Investigating and apprehending numerous contractor fraud criminals in the wake of one of the worst natural disasters in United States history, Hurricane Katrina.
Doubling the number of arrests for crime against children through the Louisiana Internet Crimes Against Children Task Force.
Prior to serving as Louisiana Attorney General, over the course of a distinguished career spanning decades, General Foti took countless cases to trial. General Foti served as the head of the criminal division of the city of New Orleans Attorney's Office. He served as the police attorney for the city of New Orleans and prosecuted federal cases including prisoner overcrowding cases. He also served as an assistant District Attorney for Orleans Parish. Even early in his career, he tried cases as in house counsel for the nationally-known insurance carrier, Allstate.
In his tenure as Orleans Parish Criminal Sheriff, General Foti oversaw the enormous expansion of the parish jail, growing from 800 prisoners in 1973 to more than 7,000 currently. As the prison expanded, so did the need for education and rehabilitation skills for prisoners. As Sheriff, General Foti started the first reading and GED programs, work release programs, drug treatment programs and the nation's first boot camp at the local level, all to prepare prisoners for a future without crime. Administratively, General Foti managed a multi-million dollar budget and a complex organization of more than 1,400 employees.
General Foti has for many years been an advocate for the elderly. As Sheriff, he and a small army of volunteers provided Thanksgiving meals for senior citizens in the New Orleans area. He started a back-to-work program for senior citizens that helps people over the age of 55 get back into the workforce.
General Foti received his Juris Doctor degree from Loyola University Law School in 1965, after serving his country in the United States Army from 1955 through 1958.
Education
Loyola University New Orleans, 1965, J.D.